Content Management System (CMS), Customer Relationships Management (CRM), Enterprise Resource Planning (ERP) are just a few of endless custom solutions that make your job easier. You can do it all, from automation of the business processes to project management.
Some companies implement them from the beginning, others grow first, and then, when it's impossible to do everything manually, they decide to use technology. One way or another, that moment comes.
Which software solution is right for your business? How to pick the one that will fulfill your business needs?
Learn how custom software can help you grow your business, get to know CRM, CMS, and ERP concepts, and see our experience with these kinds of solutions.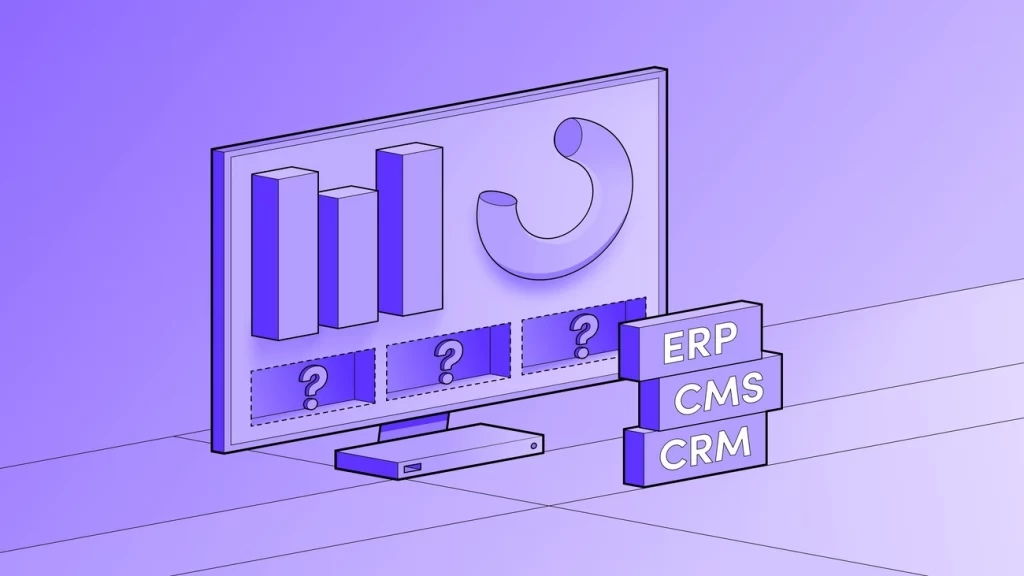 What does every growing company need?
Whether you run a startup or a well-established organization, you have different needs. But one is sure – you want to grow.
Luckily, there are solutions for small businesses and scalable software for mid and huge organizations that can help you with that.
CRM systems
Customer relationship management solutions are commonly used in business markets, especially those that are based on relations (such as sales teams). Thanks to them, you can store the data of leads and clients (with information such as their contact details or demographics) in an orderly manner.
CRM is a great source of information for buying patterns. Based on this, the marketing team can better target potential customers.
CMS systems
Content Management System allows you to create, manage and publish content on your website without engaging software developers.
In short, you don't need any technical knowledge or skills to post there or customize the design or functionalities of your website. All of it, thanks to various templates and extensions available on the internet. One of the most known CMS solutions is WordPress.
Also, Content Management System allows you to spread the knowledge about your business without spending anything. It s allows you to build a website that grows with your business.
ERP systems
ERP software provides organizations with effective resource management and improves business functions – from data analytics and costs to enterprise resource planning.
Its main goal is to facilitate supply chain management. That's why ERP technology is especially helpful for growing businesses with multiple departments in which the flow of information may not be that strong.
ERP system is complex and mostly serves as central data hubs for each branch of the organization that deals with the resources. It automates some of the processes that result in improved business communication and optimized cost management and production planning.